#HealMeToo Festival & Podcast Present: Self/Worth—A Variety Show
A full-length show of powerful and uplifting multi-disciplinary dance, puppetry, poems, stories and songs. These beautiful, playful and powerful works grapple with workplace harassment, intimate partner violence and childhood sexual abuse, as well as undocumented or marginalized status. They celebrate queer and disabled resilience, and breaking the cycles of trauma. Throughout, they explore the many roads to healing after coercion, harassment and assault.
Content Warning: Brief descriptions of intimate partner violence, coercion, and sex work.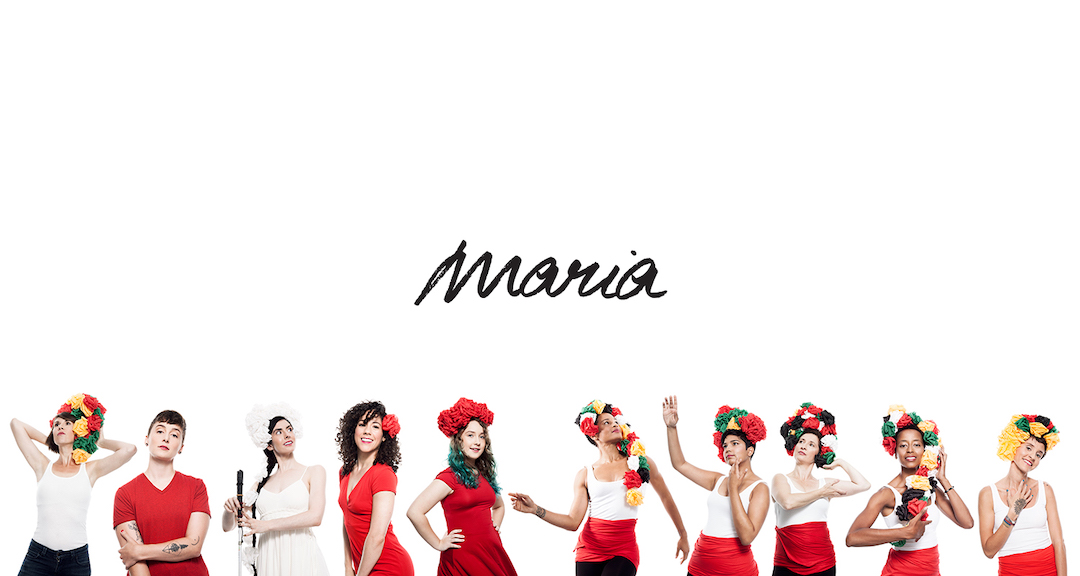 Micaela Mamede will present an excerpt from her interdisciplinary dance work, Maria, performed by an ensemble of non-U.S. born immigrant women and allies. Playful and poignant, Maria follows a young woman's journey through the sex industry and intimate partner violence while undocumented in NYC. Meet the troupe on Instagram: Emily Tellier, Krishna Washburn, Malaika Cambridge, Lucie Tripon, Kristyana Pham, Anna Grundstrom, Micaela Mamede.
Actor, writer, and human rights advocate Maybe Burke will share a video-audio installation addressing their #MeToo story, titled "Do You Want Me To Stop." Maybe is a co-curator of the Trans Theatre Festival at The Brick, and the founder of The Trans Literacy Project with Honest Accomplice Theatre. Maybe received the 2017 Fresh Fruit Spirit Award for Fostering Pride, Survival, History, and Progress. @believeinmaybe maybeburke.com
Zainab Mabizari is a writer, poet, and medical student who shares her experiences at the crossroads of medicine and humanities. Her writing gives voice to the inherently political experiences of being a woman of color, Muslim, and the child of immigrants. Zainab is a part of Performing Arts Mosaic, a NYC based nonprofit organization, that works to provide a safe space for the creative and authentic expression of marginalized communities. She will be performing original pieces of poetry surrounding themes of womanhood, oppression, resilience, and empowerment.
Artist and Art Therapist Glenn Marla will share from their work Scarcity Freezer, a puppet show about Mothers, Imagination, queer resilience, food, and breaking cycles of trauma. Check out their beautiful work!
Playwright, producing artist and activist Yvette Heyliger will share The Dues That Must Be Paid, directed by John Scutchins, in which a middle-aged African American actress recounts her story of sexual harassment and assault.
Interdisciplinary artist, facilitator and activist Raquel Almazan will perform "The Virgin Stripper," a monologue from her full-length play based on her experiences with rape culture, She Wolves. Reflecting the personal #MeToo experience of the playwright, this piece is a revolutionary call to action for women to defend themselves against their abusers in their home, work place and societies at large.
In this episode, Festival Founder Hope Singsen interviews 5 gorgeously interesectional artists who share honestly (and humorously) about the beauty and challenges of working together to create art that heals our lives and culture.

These artists (together with about 6 more who couldn't join us!) helped make the #HealMeToo Festival's Self/Worth Variety Show a moving, sumptuous and transformative event: Raquel Almazan, Maybe Burke, Yvette Heyliger, Micaela Mamede & Krishna Christine Washburn (full bios below).

Reviewing the list of keywords for this episode tells the whole story:
Intersectional, Immigrant, Undocumented, Racial Justice, Race, Disability, Blindness, Gender, Transgender, GNC, Nonbinary, Whiteness, Privilege, Sex Work, Stripper Shoes, Healing, MeToo, Cancel Culture, Feminist, Sexual Violence, Harassment, Assault, Childhood Sexual Abuse, Vulnerability, Rage, Mental Health, Trauma, Victim, Survivor, Honesty, Healing, Creating, Creativity, Dance, Performing Arts, Storytelling, Spoken Word, Culture.
Interested to learn more about Intersectionality? Read a recent VOX interview with Kimberle Crenshaw or watch her TED Talk who created the term in the late '80s, building on the work of other pioneering advocates and philosophers of racial justice, including bell hooks.
The #HealMeToo Podcast is hosted by Hope Singsen--the artist, creativity researcher and survivor-activist who founded the #HealMeToo Festival in NYC this Spring.
The recording facilities and engineer for this episode were provided through the generous support of Fr. James Hauver, Pastor of St. Columba Church, and Fr. Walter Niebrzydowski of The Fr. Walter Outreach, inc., a nonprofit organization working to repair the effects of sexual violence and gender oppression. You can learn more about their mission to promote the true, the good, and the beautiful through spirituality, media, and technology at fatherwaltersparish.org.
Recorded & Engineered by Corey Kaup
Edited by Hope Singsen
Music performed by Micah Burgess:
If I Can by Hope Singsen & Dillon Kondor
Rockabye by Hope Singsen, Dillon Kondor & Micah Burgess
Gorgeous Fire by Hope Singsen & Dillon Kondor
Podcast Guest Bios
Raquel Almazan was born in Madrid, Spain, is also of Costa Rican descent and has lived most of her life in the U.S. As an interdisciplinary artist, she holds an M.F.A. in Playwriting from Columbia University. B.F.A. in Theatre from University of Florida/New World School of the Arts Conservatory. She develops work as a writer, director, actor, dramaturge and is also a Butoh dance practitioner. Almazan is the Artistic Director of LA LUCHA ARTS, producing several of her original works, including the LATIN IS AMERICA play cycle and lecture-performance, a collection of bi-lingual works in dedication to each Latin American country.
Maybe Burke is a New York based actor, writer, and human rights advocate interested in telling the stories that haven't been told. Their work has been seen at Joe's Pub, Lincoln Center, Cherry Lane Theatre, Ars Nova, New Dramatists, HERE Arts Center, The NYC LGBTQ Center, and more. Their solo show, Love Letters to Nobody, received the 2017 Fresh Fruit Spirit Award for Fostering Pride, Survival, History, and Progress and earned them a nomination for the 2018 Doric Wilson Independent Playwright Award.
Yvette Heyliger, author of What a Piece of Work Is Man! Full-Length Plays for Leading Women, is an award-winning playwright, producing artist and activist. Activities this year include: producing and hosting a workshop for Theatre Resources Unlimited called, "It Doesn't Have to be #MeToo: Sexual Harassment and Prevention for the Theater"; hosting a Twitter Chat with HowlRound about the progress of the theatre industry in raising awareness about sexual harassment. Yvette was recently named the Dramatists Guild NYC Ambassador and continues to serve as co-VP of Programming for the League of Professional Theatre Women.
Micaela Mamede is a classically trained dancer and movement educator who teaches yoga, Pilates, acrobatics, dance, and mindfulness based techniques. After graduating from Gibney Dance's Community Action Program, Micaela, a Portuguese immigrant, created WOMA.nyc - women stories told to all by all - an itinerant women's theatre company working with local immigrant communities to merge movement and social integration through storytelling events. Micaela's show "Maria" is WOMA.nyc's first production, and advocates for the decriminalization of sex work, for imposing higher penalties on domestic violence charges, for immigration reform and for the acceptance and inclusion of difference.
Krishna Christine Washburn has performed with many dance companies, including Infinity Dance Theater, thinkdance, Heidi Latsky Dance, and LEIMAY, and has collaborated with many independent choreographers, notably, A.I. Merino in her signature role, Erzszebet Bathory. She has several ongoing artistic collaborations, including work with wearables artist Ntilit (Natalia Roumelioti). She is the artistic director of The Dark Room, a multi-disciplinary project with fellow visually impaired dancer, Kayla Hamilton.