#HealMeToo Festival & Podcast Present: SKIN
"Amazing show… Fabulous evening."—Tony award-winner Tonya Pinkins
"Stunning. One of the best solo plays I have ever seen."—Elizabeth Van Dyke, award-winning director, Ensemble Studio Theatre
SKIN is a queer solo play with music about sex, intimacy and wholeness after sexual violence.
In this frank and funny love story, two things threaten a grad student's dissertation on Virginia Woolf: her hot new girlfriend and the echoes of her own dark past.
SKIN explores some of the ways art can help us to heal, as the grad student races to write herself into a happier future. Both work and sex get inventive as she strives for a love greater than any she's known before. But after you learn to guard against life, can you open up again?
Created & performed by the founder and artistic director of the #HealMeToo Festival, Hope Singsen. Directed by Jessi D. Hill. Music by Hope Singsen, Bob Parins, Dillon Kondor and Micah Burgess, who performed all the recorded tracks.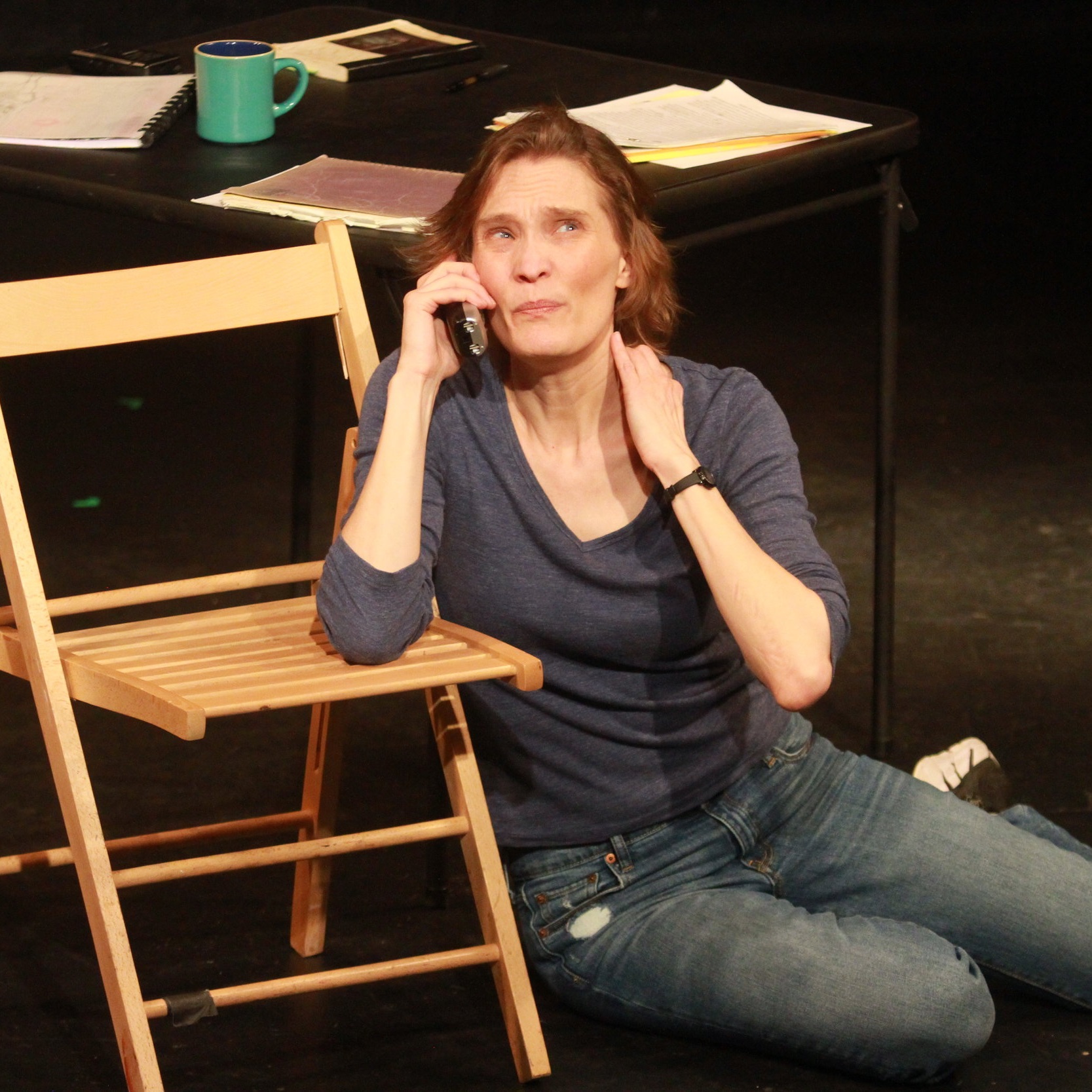 In #HealMeToo Podcast Episode 7, the sex educator, relationship advisor & co-founder of okayso.app, Elise Schuster (bio), joins therapist Valeria Koutmina (bio) of The Art Therapy Project to discuss questions raised by SKIN about the healing process with artist, activist and researcher, Hope Singsen.
Topics include:
Why it takes so long to recognize and recover from impacts of sexual violence
Why it's often hard to know how "healed" we are, and what to expect from healing

Why it takes time to change behaviors after they're set, and how our assumptions about the process can make it more difficult

Ways that sexual trauma can create issues around identity, shame, safety, trust, sex itself, learned helplessness, self-doubt, and an impression our bodies are vehicles for pain

How cultural ideas about sexuality can get in the way for survivors and non-survivors alike

Why believing we are "broken" and needing to be "fixed" contributes to a feeling of helplessness -- even as we feel we have to present ourselves as unharmed

How nonverbal art-making within a therapeutic relationship helps, using the same parts of the brain where trauma was originally stored

Ideas to help practice new ways of healing, like:

Cultivating self-compassion instead of self-blame and helplessness

Recognizing that the healing process doesn't make rational sense, and celebrating strengths that emerge, like the ability to reach out for help

Taking breaks to put aside the work and feelings sometimes to get some distance

Shifting from "I am this" to understanding "I do this," to find the space to change what Brenee Brown calls "the story we are telling ourselves"
In a related Podcast Extra, you'll hear a recording of the talk Hope gave at the national conference of the Alliance for Arts in Research Universities, about the ways she is using SKIN to (hopefully) help audiences move toward healing, and how she is demonstrating these impacts through audience research.
Elise Schuster is a long-time sexuality educator and youth development worker with a masters in public health from columbia university. Elise has sold sex toys and taught workshops on pleasure-based sexual health at Babeland and worked for many years at The Door - New York City's largest youth-serving agency. Elise is currently the founder of okayso.app, a free app that helps connect folks with questions about sex, dating, identity and more to teams of vetted experts who provide confidential, accurate, and empathetic support.
Valeria Koutmina is a board certified creative art therapist and rape crisis counselor. She is a graduate of the School of Visual Arts Art Therapy Master's Program. Val has worked with a range of populations in the United States and abroad, specializing in issues of trauma and abuse. Sensory integration, metaphor, humor and play have significant roles in her approach to improve self-awareness, promote resiliency, and empower working toward well-being. Val is one of the therapists at The Art Therapy Project--the only non-profit in New York dedicated solely to providing guided art therapy to those seeking hope and support.