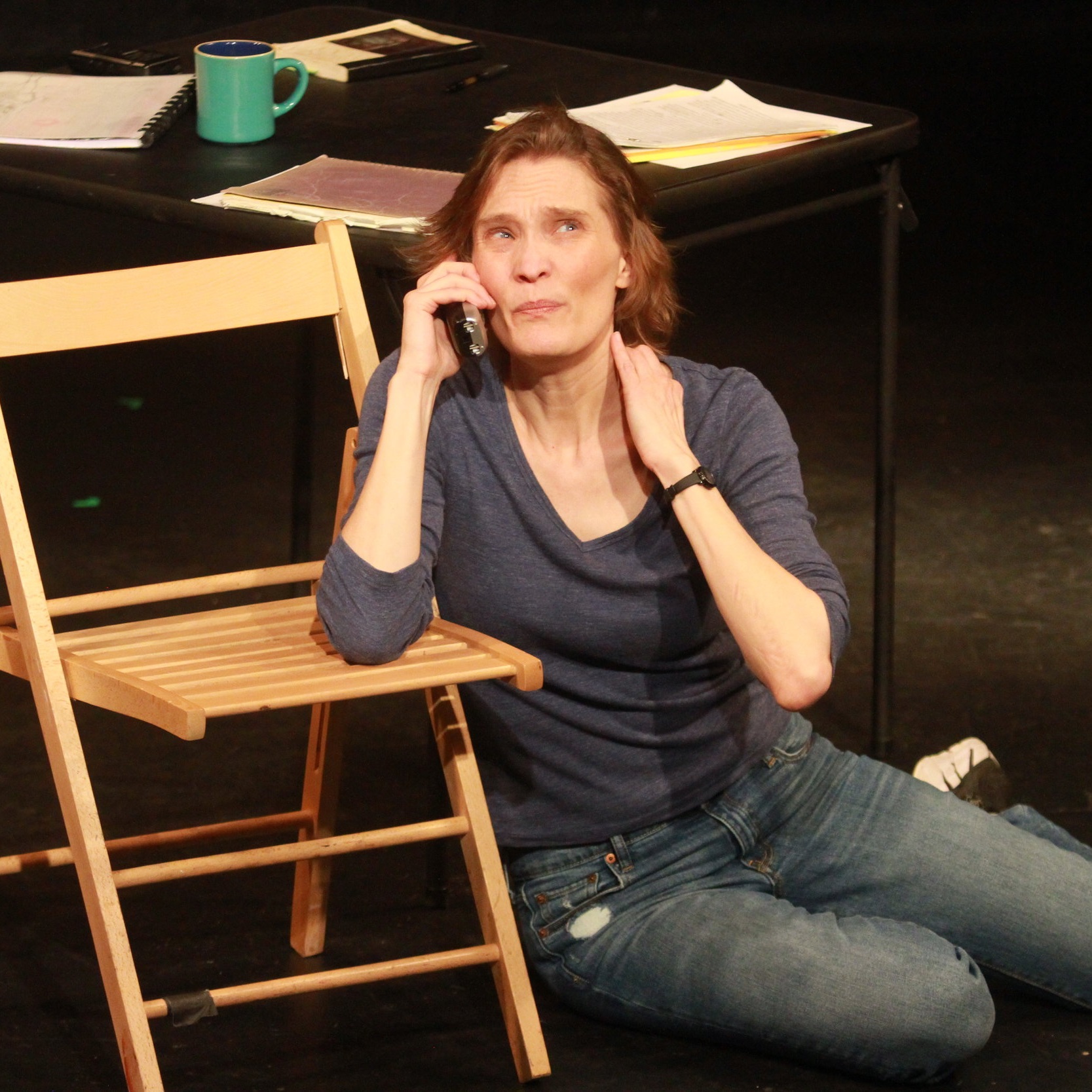 #HealMeToo Festival Presents: SKIN
Performed:
SATURDAY 3/30

saturday 4/6

friday 4/12 + art therapy talkback
"Amazing show… Fabulous evening."—Tony-winner Tonya Pinkins
"A powerful exploration of self, touch, time, and healing. SKIN took my breath away."—Audience Member
"As complex, layered, and deeply investigated as anything Woolf wrote. I feel lucky I saw this."—Brian McManamon, guest director at the Juilliard School
"Incredible… A tour de force."—Audience Member
Two things threaten a grad student's dissertation on Virginia Woolf: her hot new girlfriend and her own dark past.
Frank and funny, this queer love story with music explores some of the ways art helps us heal, tracking a woman's road back toward intimacy and wholeness after sexual violence. Racing to write herself into a happier future, both work and sex get more and more inventive. She strives for a love greater than any she's known before. But after you learn to guard against life, can you open up again?
Created & performed by the founder and artistic director of the #HealMeToo Festival, Hope Singsen. Directed by Jessi D. Hill. Music by Hope Singsen, Bob Parins, Micah Burgess and Dillon Kondor.
Content warning: Brief descriptions of sexual violence and a few loud noises.
TESTIMONIALS
"I will look back on seeing SKIN as the turning point in my journey to heal." —University of Georgia Audience Member
"Empowering. Inspiring. Funny! A critically important topic handled sensitively and creatively."—Exec. Dir. NYC Dept of Education Counseling & Support Program
"I've never met anyone who, with such kindness and gentleness told their story so raw. It was incredibly beautiful and I don't think I'll ever feel alone in this again."—Dutchess College Audience Member
"Magical… you've managed to combine love, hardship, passion, and memory into art. SKIN was one of the most engaging and honest shows I've ever seen."—Vassar College Audience Member

"Tender, playful, clever, and nuanced – I highly recommend SKIN for anyone who has confronted trauma or cares about someone who has."—Zoe Ridolfi-Starr, Co-Founder with Mattress Performance artist Emma Sulkowicz of Columbia University direct action activist group, No Red Tape
"I was healed by honesty."—NYU Audience Member